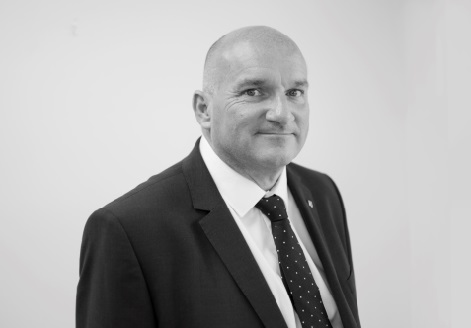 01 Nov

DCS UK FEATURE: MAKING THE DATA CENTRE OF TOMORROW

Leo Craig, general manager at Riello UPS, talks to DCS UK about the most common errors that can be overcome with maintenance checks and gives some top tips for putting a plan in place to keep your data centre running seamlessly.

Having revealed that the UK generated £6.8 billion worth of investment in digital tech last year – 50 per cent more than any other European country – Tech City UK's Tech Nation 2017 Report highlighted the crucial role the sector plays in economic and business growth.

But with this growth comes added risks. The increased pressure on the UK's power supply has the potential to lead to a number of issues, including possible power fluctuations and disturbances, blackouts and voltage spokes, all of which can have a major impact on business productivity.

To minimise these risks, data centres require reliable and stable power that is protected by an uninterruptible power supply (UPS). The UPS acts as the first line of defence in this environment, but as with any electronic device, it's likely to need repair at some point during its product lifecycle. It's vital, therefore, that businesses have a robust maintenance regime in place to prevent downtime and ensure efficiency remains intact.

Bespoke data centre protection

Regardless of the sector in which they operate, data centres should be resilient by nature. This is fundamental – not only to minimise risk, but also ensure operations remain fail-safe and working in an efficient manner. As UPS systems are the backbone of minimising this risk – working to provide a lifeline when input power source or mains power fails – it's crucial to endeavour to keep up a regular and robust maintenance regime.

It's all well and good to know that you should be carrying out regular maintenance, but what's important is to put specific checks and balances in place to suit your way of working.

Human error

Since the summer of 2017, British Airways has become an example of how human error can bring catastrophic cost to a company, not to mention tarnish its reputation with customers and partners for years to come.

Whether it be engineers throwing a wrong switch, or carrying out a procedure in the wrong order, human error is the main cause of problems that occur during UPS maintenance procedures. In this instance, it may seem easy to place the blame solely on the engineer when in fact errors of this kind are often a result of poor operational procedures, poor labelling or poor training. By tackling these issues from the offset and throughout the UPS installation, risks can be avoided.

For example, if the system being installed is a critical system comprising large UPS's in parallel and a complex switchgear panel, castell interlocks should be incorporated into the design. Castell interlocks force the user to switch in a controlled and safe fashion, but are often left out of the design to save costs at the start of the project.

Simple things can make a difference. By ensuring that basic labelling and switching schematics are up-to-date, disaster can be averted. Having clearly documented switching procedures available is recommended. If the site is extremely critical, the procedure of Pilot – Co Pilot (two engineers both check the procedure before carrying out each action) will prevent most human errors.

Use the latest technology

UPS maintenance is intrusive by nature, so reducing downtime is only a good thing. Common problems, including electrical components failing, are proceeded with an increase in heat. If a connect point isn't tightened properly, for example, it will start to heat up and eventually fail in some way.

It's not always (if ever) possible to check every connection manually, which is where thermal image technology can come in handy. This technology can identify potential issues that wouldn't necessarily be picked up using conventional methods, without the need of physical intervention.

Select the right provider

When it comes to selecting a supplier, it must be one you feel comfortable with. Do your research and find a supplier that offers a bespoke solution for your requirements with a robust provision for spares and guaranteed response time.

24-hour equipment monitoring significantly strengthens protection against power failure and should therefore be part of any data centre's maintenance package. What's more, rigorous training is key to ensuring that field service engineers are able to carry out their work in a timely and efficient fashion. You should also be clear on exactly what the 'response' constitutes – will it just be a phone call or will it be someone coming to site, and, if so, will that someone be a competent engineer?

Finally, you should never be afraid to ask questions of your maintenance provider. Remember, it's your responsibility to request proof of competency levels – both of which can impact the company itself and the engineers it uses.

Review today, protect tomorrow

Undertaking a review of your current UPS maintenance procedure will help to identify and reduce risk to critical operations, that you may not have previously anticipated. By applying an extra level of due diligence today, you can help to avert disaster tomorrow.

BOX OUT: Riello's Multi Power Combo was recently awarded Data Centre Power Product of the Year for its outstanding capabilities combining high power in a compact space. Multi Power Combo is part of the modular range developed by Riello UPS and features both UPS modules and battery units in one.

Looking ahead

With the cost associated with downtime on the rise not only in terms of revenue, but also company reputation, businesses need to be more aware of the importance of power protection and the benefits for a reliable, well maintained UPS.

Complex industrial environments, such as data centres, will always require exceptional levels of resilience and reliability under all operating conditions. Having the right UPS and support in place will give peace of mind that even when the worst happens, the impact on the business can be managed.

You can read the full story here.