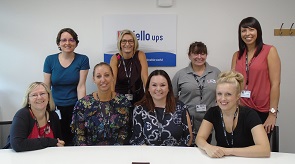 30 Aug

RIELLO UPS GEAR UP FOR PRETTY MUDDY CHARITY RUN

Members of the Riello UPS team are preparing to take part in the Pretty Muddy Chirk 5k next month, all in the name of charity.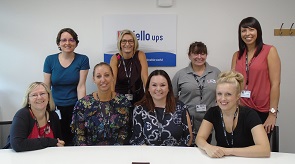 Organised by Cancer Research, our team are hoping to raise upwards of £1,000 in support of the cause.
Set to take place on Saturday 7th October, the course will follow a scenic route through the gardens of the Chirk Castle estate in Wrexham. On the day, the team will tackle a 5 kilometre obstacle course, coming up against mud pits, slides, and durdles, before scaling the notorious "A-frame".
Ahead of the race, our all-female team are taking on various training programmes in preparation. Some members are following the NHS's "Couch to 5k" training app, designed to get you running the distance within 9 weeks, whilst others are following the Pretty Muddy 6-week plan.
The commitment to the race comes shortly after our sales team's highly successful Three Peaks Challenge charity walk in support of our charity of the year, Anthony Nolan, this summer.
From the accounts department to the office hygienist, the race will be a true team effort, with 12 members of the Riello team set to take part. Hannah, Cath and Spencer's wife Fran will represent accounts, alongside Dawn from the service department, and administrators Cheryl and Liza. Also taking part is our office hygienist, Pearl, Lorraine from operations, and finally Emma, Lisa, and Charlotte, alongside Paul's wife Rebecca, will represent the sales team.
Lisa Richards, Senior Sales Engineer at Riello UPS and group organiser, said: "A number of our colleagues have family and friends who have been affected by cancer, and since the men in the office recently completed the Three Peaks Challenge, there was a calling for us women to pull together and do our part.
"I may have had to bribe some participants with the promise of food and drinks after the run as an incentive, but it's a great excuse for us all come together to raise money for a great cause. Knowing the British weather in October, I expect that we will be faced with lots of wind, rain and knowing our luck snow!"
To find out more or make a donation, please click here.
Read more from our August newsletter:
RIELLO UPS NAMES PSE POWER AS PREFERRED PARTNER IN IRELAND